His Masterpiece (The Billionaire's Muse, #5)
What beauty is found in the scars of the past?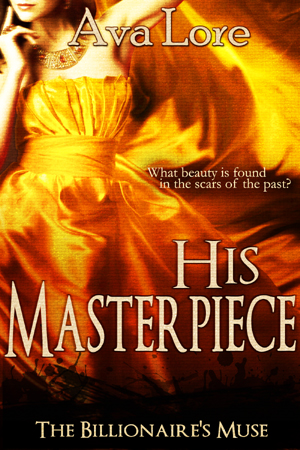 Now that they have been torn apart, Sadie tries to decipher Malcolm's final words to her. But when she finally seeks out the answers to her lingering questions, she comes face-to-face with the very man who threatens Malcolm's future–and her own. In a life or death struggle, can Sadie overcome her fears and save both Malcolm and herself? His Masterpiece is a 22,000 word novelette and is the final installment in The Billionaire's Muse series.
Only $2.99! Available now at these major retailers:
Amazon
Barnes & Noble 
(
coming soon
)
Kobo Books
All Romance eBooks
Smashwords
A Note from Ava: 
It has been a privilege to share this series with you. Thank you for reading, and for all your support.