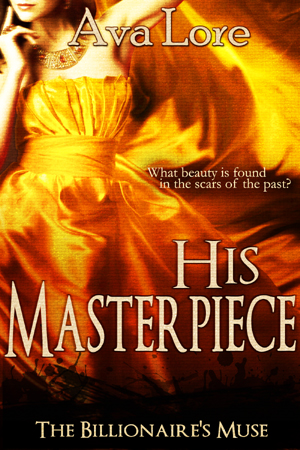 Well, my poor kid's been sick for the past two days and it's been a fun ride of getting up in the middle of the night to help him out, so I'm beat. Still polishing and working on 
His Masterpiece, 
but too tired to focus on writing right now. Therefore, I decided it was cover time.
His Masterpiece 
is happening soon. I'm quite excited about wrapping the story up. Sadie started out as a minor character in 
The Billionaire's Wife 
and took on a life of her own, becoming a contradictory whirlwind of drama and common sense, but I didn't really think about doing a story for her (what man could keep up with her?) until it was suggested to me by a fan.
The Billionaire's Muse
 turned out a lot darker than I intended it. No one reads these books to be confronted with The Human Condition or any shadows thereof (because it's goddamn depressing), but still I hope it's worked out for you, the readers, and the final installment will give you all the sweetness that the bitter of the previous installments have been needing. Look forward to it in the coming week! I promise my rock star series will be more lighthearted. 😉
Edit: Tentative ETA: Friday, February 15th.
Edit #2: Kid got me sick. Tentative ETA: Sunday, February 17th.
Edit #3: 
Story is now live on Kobo, All Romance eBooks, and Smashwords. When Amazon and B&N finally get off their butts and publish it, I will update with links.