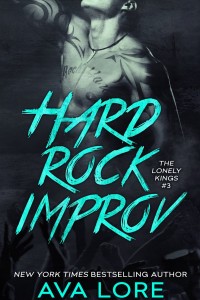 Hard Rock Improv
Rose Alton had her future all planned out: excel at her career, find love, make a family and get rich. Then she got fired. Now after years of 90-hour work weeks she's living out of her car and struggling to hold it together. Convinced she'll turn it around any day now, keeping up appearances is her highest priority, but when Manny Reyes, her sister's friend and drummer of the band The Lonely Kings, discovers her deception her secret is out… or so she thinks…
About Ava Lore
Ava Lore was raised by hadrosaurs and lives to corrupt the innocent. When not writing erotic romance, she spends her time thinking about writing erotic romance and drinking enough iced coffee to kill a musk ox. She lives in Texas and is the curator of one kid, one husband, one dog, one garden, and a million knitting and spinning projects.
Ava yearns for you tragically. Please email her at authoravalore@gmail.com and let her know what's on your mind!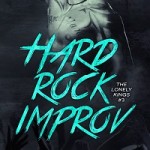 GIVEAWAY!
-
GIVEAWAY! I am giving away ONE (1) signed copy of the Lonely Kings novel of your choice, IF you have reviewed Hard Rock Improv by 12:01 AM April 1st, 2014! Once you have reviewed, simply post a link to your review below and you will be entered for the giveaway! Good luck!