Hard Rock Remix (The Lonely Kings, #2)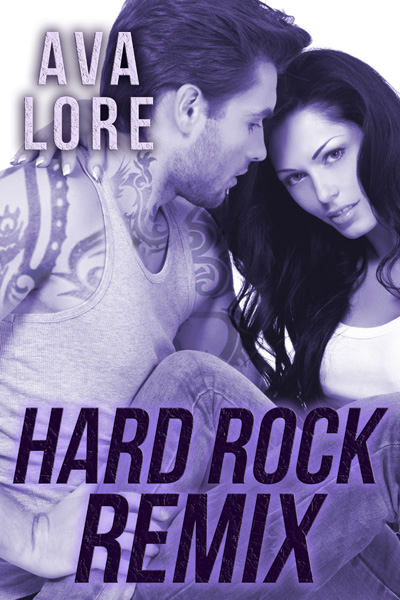 A damsel in distress…
The day of a young woman's wedding should be the happiest day of her life, but for Aylen Ware, it is the worst. Raised from a young age in a secret splinter sect of the Fundamentalist Mormon Church, Aylen has spent her life suppressing her true self and living in constant fear of violence and abuse. The Elders of the church claim that she has been chosen to be the eighteenth bride of a man three times her age and renowned for his cruelty, but Aylen has other ideas. Mere minutes before her wedding, she runs, knowing that she will fail in her flight unless she can find someone to help her…
An unlikely prince…
Half-naked and passed out drunk on a motel bed, Carter Hudson doesn't seem like a knight in shining armor. Covered in tattoos and piercings, and distinctly disheveled, he frightens Aylen more than a little bit… but appearances can be deceiving. As Aylen runs with Carter's help, she discovers that beneath the rough surface is a scarred young man who has had his own curses and triumphs–and that he is full of surprises. Like his music. And his money. And his fame. Oh…and also his internationally acclaimed rock band. Still, as the two grow closer Aylen discovers they are more alike than not, and finds her feelings for him changing from the wary…to the wicked.
A fairy tale ending…?
But Aylen's past will not let go easily: men from the Church are tracking her, determined to take her back to the cult and a life of misery and servitude. Will the bond between her and Carter be enough to escape the evil that follows her, or is her curse so strong that not even love can defeat it?
Hard Rock Remix 
is a stand-alone novel of 94,000 words and is the second in the series 
The Lonely Kings.
Only $2.99! Available now at these major retailers:
Amazon
Kobo Books
All Romance eBooks
Barnes & Noble
A note from Ava: 
Thank you, thank you for your unbelievable patience. This story grabbed me and wouldn't let go until I had told it to the best of my ability, and that was a long, hard road. I hope you enjoy it, and look forward to more books in this series and others coming soon! Manny's story is up next in the 
Lonely Kings 
saga, and I am quite excited about putting my favorite happy-go-lucky drummer up against his match in the upcoming 
Hard Rock Improv.
All the best,
Ava Lore