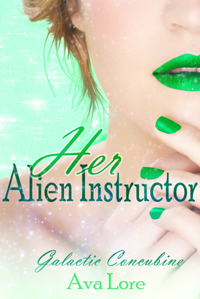 Out among the stars on Laqir's ship, Levvi hurtles towards her new destiny with her unknown Kurazi master. First, however, Laqir must teach her the ways of pleasing a Kurazi male: total submission!
This 6,300 word short story involves bondage, light sadomasochism, mind control, tail-play, anal, and an alien orgasm to blow your mind! Part 2 of the Galactic Concubine series.
Buy on Amazon
Buy on Barnes & Noble
Buy on Kobo
Buy on Smashwords
This one turned out fairly kinky! Enjoy!