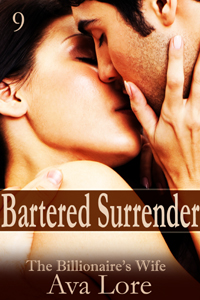 United once more, Anton shares with Felicia the details of his past. Can the two admit their growing feelings and move beyond the mistakes they have made?
Buy on Amazon
Buy on Barnes & Noble
Buy on All Romance eBooks
Buy on Kobo
Buy on Smashwords
I will miss Anton and Felicia, but I think this was the end of their respective inner journeys that led them to each other. It's not perfect, but it made my pulse race and my heart flutter and I hope it did the same for you. Thank you for all your support!
EXCERPT:
Abruptly he stood up, the legs of the chair he sat in scraping over the floor, and held a hand out to me. "Please come with me, Felicia," he said. "There's something I want to show you." "Is it your cock?" I asked. "Because I've already seen that." To my complete shock, his face broke into a sheepish grin. A
grin
. Anton Waters knew how to grin.
Well, how about that
? I thought. I placed my hand in his. Immediately that old familiar fire flared up, and I inhaled sharply. His hand on mine was electric. The very nearness of him made me hum, as though we vibrated along the same frequency. I wanted to fall into him, but getting sidetracked by our mutual desire was what had made it so dangerous for us in the first place. Firmly pushing my sudden breathlessness aside, I rose and we walked hand and hand back into the foyer. He stopped in front of the basement door. "Oh, wow," I said. "Is this the part where you show me the dismembered bodies of your other wives?" He looked faintly offended. "What are you talking about?" I grinned at him. "Sadie and I were wondering what was in the basement." "You told me you were wondering if there was a sex dungeon down there." "Well, yeah, but that was only one theory." He stared at me for a long moment, clearly bemused, then shook his head. "No dead bodies," he said, pulling his keys from his pocket. "But something very important to me all the same." He slid the key into the lock, and the teeth grated over the pins. With a click, he opened the basement door and turned the light on. We descended.
I gasped…